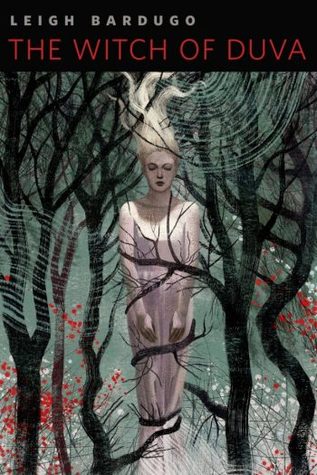 Title: The Witch of Duva: A Ravkan Folk Tale (The Grisha #0.5)
Author:  Leigh Bardugo
Genre:  Fantasy & YA
Publisher:  Tor
Release Date:  June, 2012
Format:  E-book
Acquired:  Amazon Purchase
Pages:  43
Date Finished: November 16, 2014

Goodreads Description

There was a time when the woods near Duva ate girls…or so the story goes. But it's just possible that the danger may be a little bit closer to home.
My R
eview
This folk tale relates to The Grisha trilogy in that it is set in the same world.  It does not have any of the same characters, so if you're looking for Alina or Mal, you will be disappointed.
The Witch of Duva is written as a folk tale the people of Ravka would tell their children.  Personally, I have always been a sucker for a good folk/fairy tale, so I thoroughly enjoyed it!  It was reminiscent of the Grimm brothers, and there was a twist at the end I totally didn't see coming.  It was dark and sinister and totally twisted.  Mwahaha…delicious.