Title: Owl and the Japanese Circus
Author: Kristi Charish
Genre: Urban Fantasy
Publisher: Pocket Star
Release Date: January 13, 2015
Format: E-book
Acquired: Netgalley ARC
Pages: 433
Date Finished: January 24, 2015

Goodreads Description

Ex-archaeology grad student turned international antiquities thief, Alix—better known now as Owl—has one rule. No supernatural jobs. Ever. Until she crosses paths with Mr. Kurosawa, a red dragon who owns and runs the Japanese Circus Casino in Las Vegas. He insists Owl retrieve an artifact stolen three thousand years ago, and makes her an offer she can't refuse: he'll get rid of a pack of vampires that want her dead. A dragon is about the only entity on the planet that can deliver on Owl's vampire problem – and let's face it, dragons are known to eat the odd thief.

Owl retraces the steps of Mr. Kurosawa's ancient thief from Japan to Bali with the help of her best friend, Nadya, and an attractive mercenary. As it turns out though, finding the scroll is the least of her worries. When she figures out one of Mr. Kurosawa's trusted advisors is orchestrating a plan to use a weapon powerful enough to wipe out a city, things go to hell in a hand basket fast…and Owl has to pick sides.
My R
eview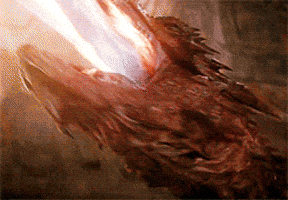 I thoroughly enjoyed this book!  Owl is an ex-archeology grad student turned antiquities thief who tries to never work for supers; however, she can't seem to stay away from them.  She is hired by Mr. Kurosawa, who is literally a red dragon (that's not the name of a gang), to retrieve an artifact stolen three thousand years ago.
The story was set in multiple locations around the world.
The archeology was interesting.  It was compared to Indiana Jones (which I'm a sucker for), and it had some similarities, but I wish there had been more of it.
The plot was super-fast paced.
Owl was a little too angst-ridden in some spots, but I dealt with it.  Overall, she was a very likeable character.  Her inner-dialogue cracked me up, and she was rather snarky.
Owl had a vampire sensing cat.  I am not generally a cat fan, but Owl's cat was pretty darn cool.  Not only did it sense vampires, it tore into them like a monkey on a cupcake!
The eastern mythologies were fascinating!  I loved learning about new supers that had never come up on my radar before.  I'm glad someone finally brought in some new super-blood.  Vampires and werewolves were getting old.
Wrap-Up
If you like urban fantasy, read it!  It was a really fun read and there were plenty of twists and turns along the way.  I am tempted to give it 4 1/2 stars, but I guess I'll stick with my SOLID 4 star rating.  Maybe 4 1/4?
Special Thanks…
I'd like to give a shout out to Netgalley, Pocket Star, and Kristi Charish for giving me the opportunity to read and review this ARC.